Helping Families on Limited Budgets
Make Healthy Choices
The Nutrition Education Program (NEP) is a USDA grant funded program operated through Nebraska Extension across the state. NEP's main goal is to help families on a limited budget make healthier food and lifestyle choices. NEP accomplishes this goal through both direct education and policy, system and environmental (PSE) strategies that impact communities in the sectors where people live, work and play. 
NEP provides a series of seven nutrition education lessons to adults who are interested in learning how to enrich their lives with healthy behaviors. Each lesson includes hands-on learning activities to help participants apply what they learn in class to their daily life. The seven lessons include:
Meal Planning

Grocery Shopping

Shop for Value, Check the Facts

MyPlate

Physical Activity

Smart-Size Your Portions

Food Safety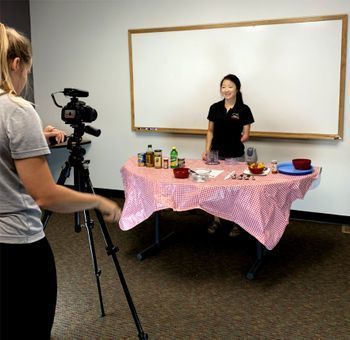 The NEP classes are now offered virtually and as a collaborative partner on the PHL REACH grant, class participants can receive recipe ingredients and cookware supplies to engage in hands-on learning at home during the virtual nutrition lessons. These classes are offered in partnership with agencies who serve families with limited resources, including faith communities which focus on both teaching nutrition classes and encouraging healthy environment changes in the faith community as a whole. 
NEP also provides the elementary nutrition component to LPS's health unit in grades Kindergarten through 5th with our School Enrichment Kit curriculum. The curriculum covers five core concepts; MyPlate, meal planning and snacks, breakfast, the nutrients and food safety. To provide continued handwashing instruction during the 2020-2021 school year we made three handwashing videos and provided the schools with handwashing kits to teach proper handwashing technique in conjunction with the nutrition lessons. 
NEP is a part of the statewide GoNAPSACC (Nutrition and Physical Activity Self-Assessment for Child Care) initiative. NAPSACC is an evidence-based program for improving the health of young children through ensuring healthy environments and policies in early childcare programs. GoNAPSACC has five main areas of focus for improving child health: breastfeeding support, child nutrition, physical activity, outdoor play and screen time.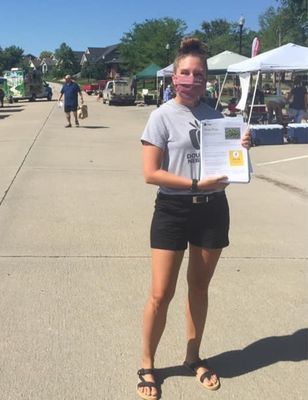 NEP also works in the area of healthy food access across Lincoln. NE Extension implements the healthy food incentive program Double Up Food Bucks at six locations in Lincoln. Double Up Food Bucks allows SNAP participants to get free fruits and vegetables up to $20 per day at participating locations. As part of the REACH grant we were able to give more incentive dollars to SNAP participants in Lincoln through the Sunday Farmer's Market.  
Choose Healthy Here is a food access program in convenience stores in Lincoln that promotes making the healthy choice an easy choice when being on the go. NEP helps the store arrange healthy items where they are easily seen, promotes fresh produce being available in the store and works with stores to market their healthy items for customers to easily identify healthy choices in their stores. 
Find Healthy Here efforts are aimed at improving access to quality, healthy foods in a dignifying food pantry/distribution environment. This is accomplished through changes in the food pantry/distribution environment to increase visibility, quality and availability of healthy food options through healthy pantry environments, food procurement practices, food safety, and policies. 
In alignment with Find Healthy Here, NEP in Lancaster County implemented three Growing Together Nebraska donation gardens in 2020.  In partnership with Extension Master Gardeners and local partners we built, planted, tended and harvested these gardens, allowing approximately 350lbs of fresh, local produce to go to families through food pantry and hot meal services. 
To learn more about the exciting nutrition classes and PSE work being done by NEP and to partner on these efforts please email Emily Gratopp or Kristen Houska. You can also visit our Facebook page or website.