Making Lincoln the Healthiest City in the Nation
More than $26 million granted to fund more than 300 projects in more than 125 agencies. That's just one way to measure the impact the Community Health Endowment (CHE) has had on Lincoln over the last 19 years. CHE's vision of making Lincoln the healthiest community in the nation was set in motion when the community created CHE in 1998 using proceeds from the sale of a city-owned hospital.
Since then, in addition to reinvesting in the community through grants, CHE has convened the community around important health issues. Those conversations led to the creation of Partnership for a Healthy Lincoln and Lincoln's first integrated care clinic, Health 360, as well as many projects embedded in individual agencies. CHE includes the community in discussion of important health issues through its annual Community Conversations series.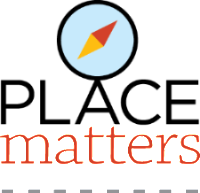 In 2015, CHE gave Lincoln new insight into health in our community with the Place Matters Community Mapping project. Building on an established body of research that connects place to health outcomes, CHE and its partners - the Lincoln-Lancaster County Health Department, City of Lincoln Urban Development Department and NeighborWorks Lincoln - produced a series of maps that allow people to visualize demographic, socioeconomic, and health indicators on the census tract level. These maps informed the CHE Board of Trustees' revision of CHE's funding priorities and preferences and captivated thousands of Lincolnites who've seen presentations about the project. The Place Matters project was the subject of a TEDx Lincoln 2016 talk, Confessions of a Mapmaker.
This year, CHE is updating the Place Matters project and will share the results of that update with the community at its Annual Meeting on May 31, 2017, at 3 p.m. at the Bryan East Plaza Conference Center. Watch the CHE website for more information about the Annual Meeting.