What's Happening at
Lincoln Parks and Recreation
People of all ages enjoy Lincoln Parks and Recreation's 125 parks, 133 miles of trails, 7 recreation centers, 9 public pools, 5 city golf courses, Pioneers Park Nature Center, Woods Tennis Center and in our Team Sports Programs. As the weather warms up there are great opportunities to continue or to renew your commitment to an active lifestyle. 
Try something new such as Old School P.E. for Adults. Remember how P.E. and exercise used to be fun as a kid? Well, come join us for adult P.E. at Air Park Rec. Center and play some Old School games! Challenge your co-workers, spouse, and friends to a night out. It's a fun way to meet new people and get moving without feeling like you're exercising. There is no pressure or scorekeeping - just FUN! Classes start the first Friday of each month.
No matter if you need relief from arthritis pain or just want to be active, the Arthritis Foundation's six week Walk with Ease program can teach you how to safely make physical activity part of your everyday life. Lincoln Parks and Recreation is Partnering with the National Arthritis Foundation to offer classes that will begin meeting at the Antelope Park Indoor Shelter on April 18th.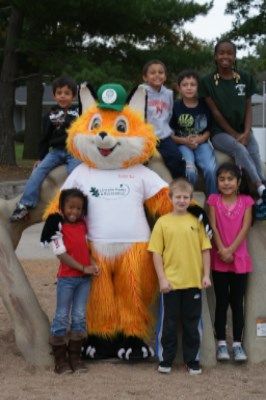 How will your youth spend the summer?
Our summer Day Camp programs focus on physical activity, the introduction of new or nearly new sports and games, academic achievement and the FUNdamental awareness of proper nutrition and healthy lifestyle choices. Youth experience recreation and leisure skill building, physical fitness through active play, social development, nutrition awareness and nature interaction. 
Play in the Parks-Explore, experience and enjoy Free activities in the Parks!
Celebrate all things wild at Wild Adventure Day, a free family event at the Nature Center. Activities for all ages will be set-up throughout the Nature Center. Special presentation, booths, crafts, games and more can be expected.  Saturday, April 30th 10:00 am-1:00 pm.
Canoe at Holmes Lake from 5:30-7:30 pm on May 25th, June 22nd, July 27th, August 24th and September 28th. Try out popular and interesting water sports such as logrolling, standup paddle boarding, snorkeling, water volleyball or water polo throughout the summer at various swimming pools.
Parks and Recreation will offer "Crunch and Lunch" Monday-Friday from 9 a.m. to 12:30 p.m. throughout the summer.  Youth can drop by for some enrichment activities, active games, physical fitness activities, and a healthy lunch provided by the Lincoln-Lancaster County Health Department through the Summer Food Service Program.  Locations will be determined by mid-March.
It's a Party and EVERYONE is invited!
The first "Party in the Parks" on Saturday, May 21 is also national "Kids to Parks Day!" So, hop on your bikes and ride the trails to Union Plaza Park for the "Party on the Plaza." The free public event will be a bike themed evening full of fun family-friendly activities. Highlights include music by the String Beans and rubber ducky races.
For more information visit our website.  Get out. Be Active.  Have Fun with Lincoln Parks and Recreation!