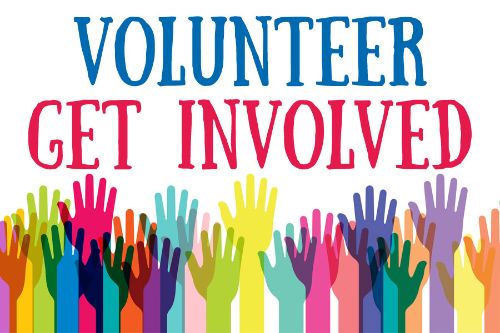 "Everybody can be great because everybody can serve." —Martin Luther King, Jr.
It's a proven fact that volunteering is a healthy pursuit. In addition, when we share our time and talents we:
Solve problems

Strengthen communities

Improve lives

Connect to others

Transform our own lives.
 Volunteer Opportunities with Partnership for a Healthy Lincoln
Streets Alive! 
There are a variety of volunteer opportunities available to help out with our annual Streets Alive! outreach event.  Streets Alive! is an outdoor movement festival that welcomes 3,000 - 5,000 visitors each year promoting neighborhood health and vitality, physical activity, good nutrition, and healthy living.  The event includes health and wellness exhibitors, entertainers, sports demonstrations, join-in fitness classes, kid's activities, and more. Learn more or sign up.
Community Development Project
A component of Streets Alive!, we work with the neighborhoods who host Streets Alive! to identify a project that will enhance the safety, walkability, vitality, and general health of the neighborhood.  Find out more about Community Development Projects.  If you are interested in helping out with a project, contact Veronica Cockerill about volunteer opportunities.
Community Learning Centers
We work within the Lincoln Community Learning Centers to assist with after school programming needs focusing on nutrition and physical activity.  Learn more about School Wellness Programs. If you would like to help out in this way, please fill out the form below and specify your interest, or contact Anna Kokhanets. 
Other
From time to time we do health surveys and focus groups to collect community health data and other administrative tasks.  If you would like to help out in this way, please fill out the form below and specify your interest
Volunteer Opportunities with our Partner Organizations
You can find a summary of our partners' missions by clicking on their icon on our Partners page.  Learn more about them and their volunteer opportunities by clicking on the links to their web site or fill out the contact information below and tell us what organization you are interested in helping.
Together we can make Lincoln the healthiest community in America!