LNKTV Health – Different Name, Same Healthy Channel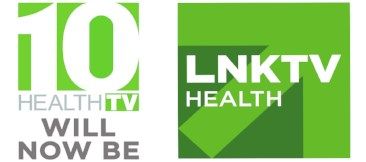 For over 5 years, 10 Health TV has been proud to be the City of Lincoln's health and wellness channel, producing over 700 videos on a wide variety of health and wellness topics relevant to our community.
This month, the channel, along with the other government and educational access channels will be transitioning to new names and logos.  10 Health TV will be LNKTV Health, 5 CITY-TV will be LNKTV City and Education Access will be LNKTV Education.  The changes will help reinforce the channels continued collaboration and remind the public of their dedication to informing them on significant city, health and educational programs and events.  Every year, the health and wellness channel has strived to build new partnerships and opportunities to showcase the amazing organizations and programs offered throughout the city of Lincoln.  In just the last year, the monthly Shape of the City program highlighted: Community CROPS Veggie Van, Girls on the Run, Children's Center for the Child and Community, Prosper Lincoln, Shields Unite, as well as the benefits of swimming and biking, great summer programs in Lincoln and how to safe and active at any age, among other topics.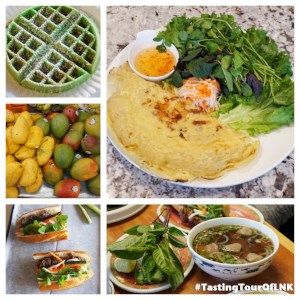 Think eating healthy means missing out on flavor or diversity?  The Tasting Tour of Lincoln series will make you thinking differently.  Hosted by Sheila Dorsey Vinton from the Asian Community Center, each episode checks out healthy and multi-cultural cuisine at a variety locally owned businesses across Lincoln.
Get the truth about food trends and myths with Food Truths, a series of short programs highlighting common nutritional misconceptions and filmed in partnership with Lincoln Lancaster County Health Department and the UNL Nutrition & Health Sciences Dietetic Internship Program.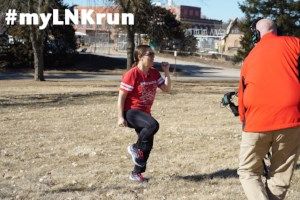 The #myLNKrun series proved that if you've got the inspiration, then completing a half marathon is in your future.  The 29 video series followed a beginning runner as she trained for the big event, as well as highlighted the perspectives of walkers, competitive runners, event volunteers and sponsors to show how a race like the Lincoln Half Marathon & Marathon is truly a community event, motivated people across Lincoln to live healthier.
Want to learn more?   Tune in to LNKTV Health is see what some of our community partners are up to. Programs can be viewed on television (Windstream channel 10, Allo channel 3, Spectrum channel 1301) or on a computer or smartphone streaming live on lincoln.ne.gov , where you will soon find links to the LNKTV Health YouTube channel and social media sites, a community wellness calendar, an interactive program schedule and more.  To place a health or wellness related event on the LNKTV Health calendar or suggest a possible show topic, please contact Melissa Fuller at: mfuller@lincoln.ne.gov.