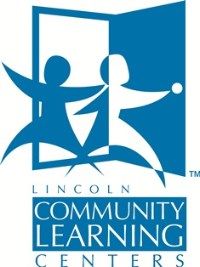 Community Learning Centers:
WeCook = Food, Fitness, Fun
You could say that a goal of the Community Learning Centers (CLCs) is to "connect the dots" to realize their vision of building successful students, helping families thrive, and strengthening neighborhoods. Using the school as a hub, the CLCs connect schools, families, neighborhoods, and community organizations, bringing them together to provide what children and youth need to achieve success and be healthy. 
Towards the CLC goal of helping kids and families be healthier, some CLC sites offer the WeCook program, an interactive and hands-on approach to nutrition education for youth.  WeCook helps kids learn to make healthy snack choices and prepare healthy meals. Developed by the University of Nebraska Extension division, the curriculum also includes a fitness component.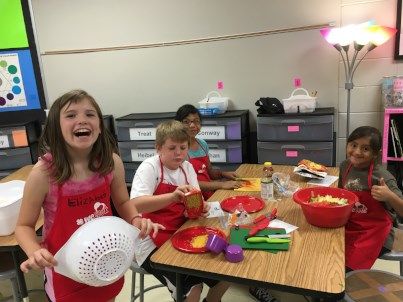 Complementing the WeCook fitness component, the SPARK (Sports, Play, and Active Recreation for Kids) curriculum works alongside WeCook to help kids further increase their physical activity.  Recently implemented in three additional elementary schools, the programs have quickly become popular with kids and families. 
Children involved in the WeCook classes are using their newfound skills to make their entire family healthier.  Kids are hosting their parents and siblings monthly at Family Engagement Nights in their CLC, choosing the menu, preparing the food, and serving the meal.  "WeCook is the trifecta in afterschool programming. The integration of healthy cooking, active play, and family nights has Everett students waiting for the bell to ring!" says Charity Iromuanya, Community Learning Center Coordinator at Everett Elementary School, one of the three new schools. The SPARK fitness activities have also such been a hit with the kids, that all of the CLCs are now being trained on the curriculum.
Learn more about Community Learning Centers.  To learn more about WeCook, email Pamela Mueri, CLC Community Outreach Specialist.