A "HAPPIER", Healthier Community
The vision of Positivity Matters is a world free of loneliness and full of wellbeing. Why does emotional wellbeing matter? Aside from the intrinsic value of happiness, it also can improve physical wellbeing – our health. In order to turn our vision into reality, our mission is to build "happier" communities. "Happier" is an acronym that stands for Health, Arts, Play, Philanthropy, Institutions,  Environment, and Relationships:
  - Health (mindfulness, fitness, nutrition, sleep, etc.)
  - Arts (visual arts, craft arts, performing arts, literary arts, media arts, etc.)
  - Play (sports, games, playful learning, etc.)
  - Philanthropy (volunteerism, board service, political engagement, etc.)
  - Institutions (organizational culture, leadership, trade and professional associations, etc.)
  - Environment (placemaking, time in nature, etc.)
  - Relationships (positive social capital, friendship, mentoring, etc.)
It stands to reason then, that a "happier" community is also a healthier community. Each theme refers to an area of research in the field of positive psychology, the empirical study of human flourishing, where specific activities have been studied that have been shown to increase psychological, social, and emotional wellbeing. Positivity Matters coaches organizations and communities to create development plans around each of the HAPPIER themes.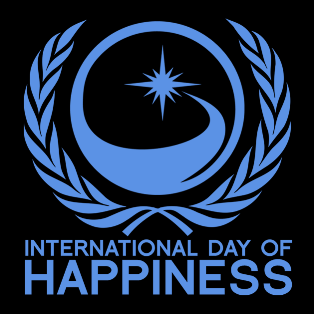 Living a Longer, Healthier Life - A World Free of Loneliness
Recent studies have shown that loneliness can negatively affect life expectancy as much as obesity and smoking. Positivity Matters has created a six step model for ending loneliness that centers around small-group wellbeing conversations.
The small-group format helps attendees develop positive relationships and also serves as a means to end loneliness. The goal is to set in motion a lifelong virtuous cycle in the lives of individuals that ripples out into their communities. Once someone develops sufficient wellbeing, they are then encouraged to give back by informally mentoring new people that join the small-group wellbeing conversation.
A World Full of Wellbeing
Positivity Matters hosts community conversations around the HAPPIER themes in order to spark positive change. Here are our three most recent community conversations:
  -  Arts 9/18/2016: Wellbeing and the Arts - Daily Nebraskan
  - Environment 11/6/2016: Placemaking for Wellbeing - Lincoln Journal Star
  - Philanthropy 12/4/2016: Happiness LNK (Love, Nobleness, Kindness)
For the past several years, Positivity Matters has organized local events in Lincoln, NE to celebrate the International Day of Happiness (officially on Marc h 20th but we are going to party a day early) and 2017 is no exception! It's free and open to the public so join us on March 19, 1- 5 PM at the KZUM, 3534 So. 48th St., Ste. 6.   Learn more.  Sign up.
Speakers and Activities:
Mike Scheel: Positive Psychology Research and Education About Wellbeing
Karl Hostetler: Play, Meaning, and Wellbeing
HAPPIER Community Conversations
More speakers/activities TBA!