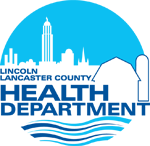 LLCHD Summer Food Program
Helps Kids Stay Healthy
Summer is an exciting time for children to enjoy playtime with friends, a week at camp, a family vacation, or time at the pool. However, for many Lincoln children, summer can mean hunger. Just as learning doesn't end when school lets out, neither does a child's need for good nutrition.
The Lincoln-Lancaster County Health Department is again coordinating the Summer Food Service Program (SFSP) to provide free, healthy meals to children ages 2 to 18. The SFSP was established to ensure that all children of these ages would continue to receive nutritious meals during the summer months when school is not in session. All children are eligible to participate at no cost regardless of race, sex, national origin, or disability. No meals are served to adults. Meals must be eaten on site, and are served on a first-come, first-served basis.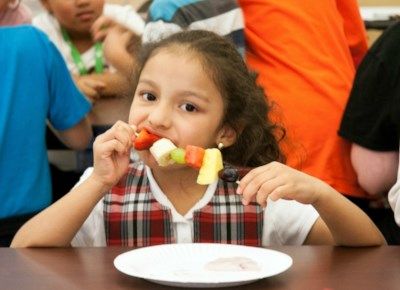 This is the 37th year for the Lincoln-Lancaster County Health Department to coordinate outreach through SFSP to provide meals to children living in the highest poverty areas of Lincoln. The Health Department sponsors the program as an extension of the USDA's National School Lunch Program. It is administered through the Nutrition Services Division of the Nebraska Department of Education. The program continues to address health issues related to poor nutrition and childhood obesity by providing nutritious, low-fat, properly portioned meals along with nutrition education.
In 2016, 42 serving sites were credited with serving 38,365 breakfasts and 63,324 lunches for a total of 101,689 meals, or an average of 1,753 meals per day for 12 weeks. An estimated 3,550 children, 46% of a racial/ethnic minority, participated in the 2016 Summer Food Service Program.
Many SFSP sites are at community organizations who provide summer programming for children. Each year, the Health Department seeks financial help from the community to ensure that the needed meals can be provided to children at the variety of sites that request assistance. If you'd like to contribute to help feed kids this summer, please call 402-441-8045 for more information.
The program started in late May and will run through mid-August at many sites across Lincoln. Parents are encouraged to contact the Lincoln-Lancaster County Health Department to find the closest available site to their home. Visit www.lincoln.ne.gov – and enter the keyword: "summer food" – or call 402-441-8045 to find out more.