HEALTHY EATING AND
PHYSICAL ACTIVITY STANDARDS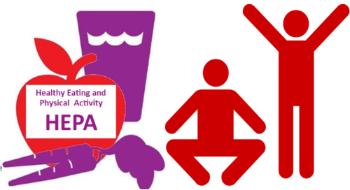 A coalition representing the National Institute on Out-of-School Time, the University of Massachusetts, Boston, and the YMCA of the USA collaborated to develop healthy eating and physical activity (HEPA) standards to guide community learning centers and other community organizations.  The developers, known as the Healthy Out-of-School Time (HOST) Coalition, created the standards to provide an evidence-based and consistent approach to healthy out-of-school activity programming for children.  
The standards were adopted by the National After School Association and named the NAA HEPA Standards for Out-of-School Time. The Lincoln Public Schools Community Learning Centers adhere to HEPA standards.
DOWNLOADABLE RESOURCES: