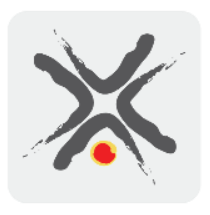 Asian Community and Cultural Center
Center Events Promote Fitness and Health
This past year the Asian Center has been able to put more emphasis on health within our programing curriculum. With the support of the Community Health Endowment, we have been able to provide resources and services to our clients with diabetes. We have continued working with Partnership for Healthy Lincoln and Milkworks to provide community breastfeeding educators to our diverse communities.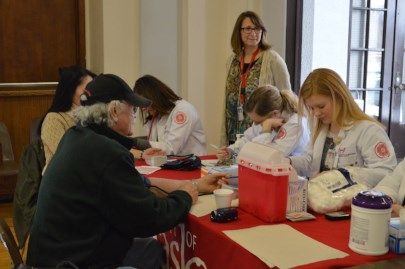 We have also seen growth in our Minority Health Initiative, tackling education and medical services for chronic diseases control by helping to reduce diabetes, cardiovascular disease, and obesity. One of our Sudanese Advocates, Khamisa Abdulla has seen firsthand the positive effects in her client population of adding obesity education. Said Abdulla, "In our culture a lady is considered beautiful if she is heavier in weight." The ladies work to gain weight so that men find them to be the most attractive, she says.  However, with weight gain comes health concerns.  But the Asian Center is working to educate women that obesity can cause health issues, like diabetes. Diabetes is a growing concern in this population and by providing these resources we are able to educate and provide services that can help. There is still a lot of work to do to change the ideas of what is beautiful to what is healthy, says Abdullah, but she agrees the new education programs the Asian Center can help accomplish that.  
It is our pleasure to be able to offer all of these services in at least 15 different languages to help better educate the growing population we serve at the Asian Center.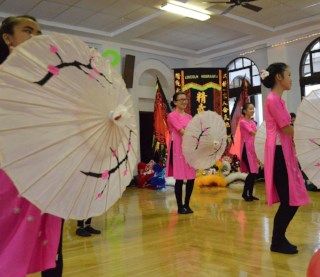 On January 28th from 2 - 5 PM, the Asian Community and Cultural Center will host its annual Lunar New Year Festival at the Auld Pavilion at Antelope Park. This event is filled with all kinds of activities including cultural performances, activities for the children, and health screenings for the adults. The health screenings are provided by UNMC, Nebraska Wesleyan University Nursing, People's Health Center, and Nebraska Urban Indian Medical Center. Last year out of over 500 in attendance at least 100 people took advantage of the free health screenings that were being offered. The health screenings provide the opportunity for community members to receive a free evaluation of their health regarding their blood sugar, cholesterol, and heart rate. You'll want to bring in the New Year with an exciting lion dance!
For more information about the Asian Community and Cultural Center, visit our website.