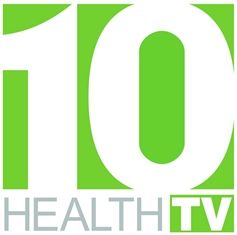 10 Health TV - Busy as Ever!
In January 2017, 10 Health TV will celebrate its 5th anniversary with over 575 videos produced, covering a wide variety of health and wellness topics relevant to the Lincoln community.
In just the last year, the monthly Shape of the City program highlighted numerous activities and organizations, including: the local WIC program, LiveWell Challenge, Streets Alive, Child Advocacy Center, and the Community Learning Centers, as well as education on youth dental health, new American Dietary Guidelines, breastfeeding in the workplace, and healthy summer activities for the whole family.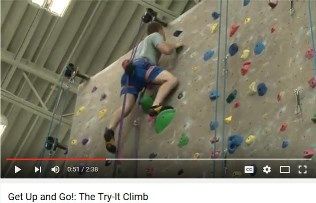 For the on-the-move parents, Michelle Welch from LPS Wellness returned with more fun and simple tips for healthy eating, from greening up your snacks to keeping pre-teens and teenagers healthy and safe when they're "Home Alone".
The Get Up and Go series took viewers rock climbing, footgolfing, pickle balling, cross-country skiing, canoeing, and bat watching, among other things.  While local tennis professional, Sig Garnett, made tennis a whole lot easier and inexpensive, with simple tips for anyone to use with the backboards available at several parks across Lincoln.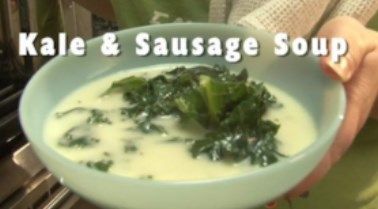 Stuck indoors, no problem.   10 Health TV has new exercise programs from Aging Partners, as well as yoga and taekwondo for youth.
Looking for a twist on healthy eating? Find simple and delicious cultural cooking recipes straight from the Urban Homestead series, a partnership of Community Crops, Asian Community Center and Open Harvest Market.  Meanwhile, The City of Lincoln and Lincoln-Lancaster County Health Department are constantly working on keeping everyone safer on the roads.   Whether you're a biker, cyclist or pedestrian, there will be something for everyone.
So what else is on the horizon?   Tune in to 10 Health TV is see what some of our community partners are up to.10 Health TV programs can be viewed on television (Time Warner Cable digital channel 71.15, Windstream channel 10 and soon to be on Allo), on a computer or smartphone streaming live on lincoln.ne.gov or YouTube channel: 10HealthLincoln. 10 Health TV also has a community calendar at lincoln.ne.gov (keyword: 10 Health).  If someone has a health or wellness related event they would like on the calendar or a possible show topic, please contact Melissa Fuller at: mfuller@lincoln.ne.gov.