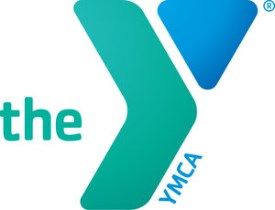 Lincoln YMCA Programs
              Improve Health, Fitness
As one of Nebraska's largest nonprofit youth-serving organizations, the Lincoln YMCA has served our community for 146 years promoting positive values through programs that build spirit, mind and body for all. The Lincoln YMCA now has five locations in all quadrants of Lincoln, serving our neighbors with health and wellness services, adult and youth programs, and recreational amenities. 
We focus our work in three areas: healthy living, youth development, and social responsibility. The YMCA offers financial assistance on Y memberships and services to kids and families in need.
Some of our programs include life-saving swim lessons, Youth Sports, Camp Kitaki, before/afterschool programs, Community Learning Centers, preschool, child care, youth fitness training, Group Exercise classes, prevention and management programs for chronic diseases and many more.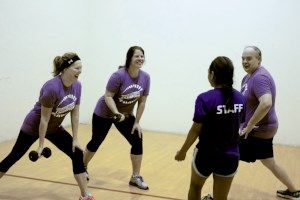 Changing Lives
In 2012, the Lincoln YMCA began the Y-Lose It program. In five years, this program has shaped many lives. In Y-Lose It, up to six adults exercise together twice a week for 13 weeks with an encouraging wellness coach. Participants receive nutritional counseling and benefit from camaraderie with their teammates and the motivation to win team or individual prizes.  
Many participants have told us that the challenge isn't easy, but it's fun and rewarding and has helped them succeed.  Tia shared her story: "Y-Lose It has dramatically changed my life and my family's for the better. It has taught us that eating healthy is a lifelong change—not just a fad diet—and it's the most important factor in weight loss.
"I used to look at working out as tough with only minimal results, but in Y-Lose It, I actually look forward to what new, hard workouts we will try each week. I feel comfortable using all the machines and free weights now. Plus, I've gone from not being able to run at all to running 1 to 4 miles a day—and I'm looking forward to being able to do a 10K race. My coach has taken the word 'impossible' out of my vocabulary forever. Her confidence in me has made me have confidence in myself. Thirteen weeks goes by very quickly, but it's enough time to see major changes in yourself—both mentally and physically."
Learn more about the YMCA mission, our many programs and how we work every day to shape the Lincoln community at YmcaLincoln.org.