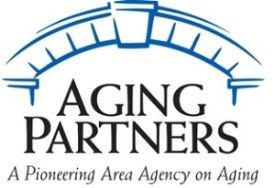 Join Aging Partners in Recognizing May as Older Americans Month
Aging Partners' mission is to enhance daily living, expand personal choices and to educate the community in an effort to ensure the independence and full life of the people they serve.  The agency provides unbiased, individualized information about benefits and services for seniors.  Staff provides individualized financial, insurance, Social Security, Medicare, Medicaid and fraud abuse protection information.  Care managers help develop and implement an individualized, client-driven needs assessment and plan to coordinate home care.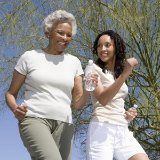 "More and more people are discovering how Aging Partners can assist with the questions that arise as we get older," said Randy Jones, Aging Partners Director.  "The service we provide adheres to four basic principles – being well, living at home, planning ahead and staying active.  In my relatively short time with the agency, I've seen how one simple phone call can change people's lives.  We urge seniors to make the call and discover what a difference Aging Partners can make."
The agency works to ensure their clients' safety and to maintain the freedom to make their own personal choices while helping them remain in the place they call home for as long as they choose to do so.  When clients realize it is no longer safe to remain at home, Aging Partners can help analyze the options including senior retirement communities, licensed assisted living facilities, subsidized housing and nursing home facilities.  Counselors work with families to match their needs and budget with the appropriate option.
The Medicaid Waiver program is a system based on a belief that people with care needs should have options for receiving services.  After thorough needs identification and service planning, eligible persons are offered the choice of receiving home and community-based services or entering a nursing home.      
Find more information at Aging Partners or call 402-441-7070.