Gardens, A Healthy, Healing Place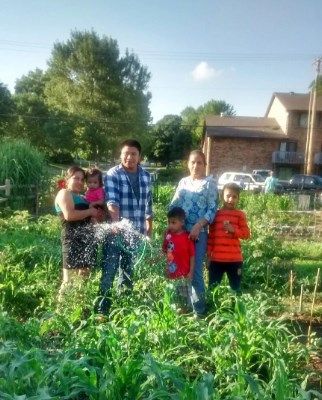 Community Crops coordinates twelve community gardens in Lincoln, Nebraska. The gardens are spread throughout the city to accommodate over 900 participants. The gardeners come from many different backgrounds and together they beautify our city while growing food for themselves.
The gardens are about so much more than growing food, however. They are places to connect with the community and also places for healing, sometimes simply from the stresses of the day, but sometimes from far more serious issues.
At the 46th and Pioneers Community Garden, a group of friends are growing food collectively and sharing the harvest. The friends share many things in common: they came to the US from Mexico, they are all survivors of domestic violence or other difficult family situations, and they are all focused on getting their lives back on track. Maria at El Centro de las Americas coordinates the weekly support group. Many of the women wanted to garden, but given their current circumstances, were reluctant to make a long-term commitment to a community garden plot. Last year they established a group plot, which they took turns tending each week. They're thrilled to have an enjoyable activity with their children. Maria says, "It is fantastic to see the women excited to help each other. They're living on their own, and trying to adapt to their new life, and the garden has been very beneficial for them. Some of the women now have the confidence to grow their own plot this year."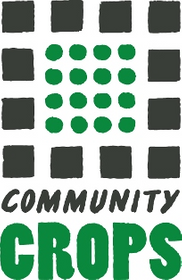 Community Crops addresses many problems through one simple act: gardening. The social, mental, physical and economic benefits of getting outside, getting our hands dirty and growing our own food has been well documented. The community garden program reduces many families' reliance on emergency food services by encouraging self-sufficiency in the Lincoln food system. One of the program's strongest assets is its visibility and its upbeat solution to the serious problem of nutrition access. Growing and preparing one's own food saves money, but it also can also help give people a sense of control over their own well- being in a way that traditional benefit programs cannot.
Community Crops is now accepting applications for 2017 garden plots. Information can be found at this link.