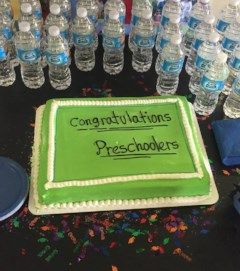 Malone Community Center Commits
to Good Health, Achieving Full Potential
Since 1955, the Malone Community Center has served as a cornerstone for educational, cultural and advocacy programs for all, while honoring and strengthening the African American community in Lincoln.  We value accountability, diversity, collaboration, and excellence and our vision is to create a community where every person develops to their full potential.
In August of 2015, we opened our Early Childhood Education Center, continuing our the tradition of working with youth.  Not only do we to prepare them for kindergarten in this program, we provide them with healthy, nutritious lunches, part of our overall commitment to healthy living. This summer, our first graduation ceremony was held for 8 pre-school children.  We are so proud of our first class. 
Our Out-of-School Summer Program had record enrollment of 60 children, 5 -13 years old, where we continued our commitment to helping our children achieve their greatest potential.  Through our "54321" program, we teach them the basic building blocks of good nutrition, exercise, structured recreational games, and events.  Our Out-of-School programs emphasize both education and summer fun. 
As the lead agency for the Culler Middle School Community Learning Center, the "Culler Summer Investigation (CSI)" program was well attended with almost 90 students.  This program helped ease the transition from elementary to middle school for these kids.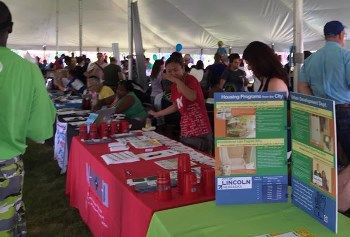 Our Juneteenth Celebration was a success with over 2000 people attending.  Attendees were able to obtain information on healthy living with over 40 agencies and organizations providing resources at the Health Fair.  In addition, for the first time ever, Juneteenth was a "pop free" event.  The event featured also bouncy houses, entertainment, ethnic food and the spray park.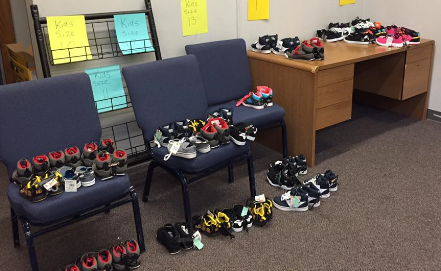 Our "Back to School Jam," held on August 9, had over 500 people attending.  This year we did something new and different in providing each school age child with a pair of shoes, or a gift certificate.  We continued our tradition of offering kids a free haircut/style to get ready for school and providing healthy snacks and drinks during the event.
As we look towards the end of the year, and we invite you to mark your calendars to attend our Annual Meeting and Report to the Community on October 19; the best Halloween Party in Lincoln, on October 26, 2016; and our Holiday Event on December 28.  For more details, please keep in touch with us at our website and facebook pages.