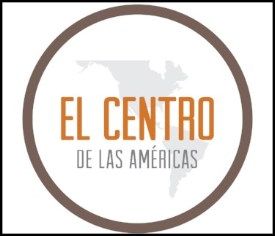 El Centro Programs Help Families Thrive
El Centro de las Américas is a nonprofit organization that has been providing educational and social services to the Latino community for over 40 years, serving as a valuable resource for Latino families in Lincoln. Through a wide range of programs, El Centro helps families to thrive and build a better future for themselves. Listed below are just some of the ways El Centro provides support to the Latino community.
Crisis Prevention and Assistance Program
The Crisis Prevention and Assistance program helps families in crisis using culturally sensitive support in a safe and confidential environment.  The program also assists clients in finding resources and support like low-cost access to food, legal assistance, immigration assistance, diapers, clothing, or health services.
Health Programs
Nutrition & Physical Activities   As part of a new initiative, El Centro has launched a set of educational classes to improve the health of the community through nutrition and exercise. The initiative, called "Nutrición Saludable," is a four-week educational workshop that teaches participants about healthy eating, meal planning, and grocery shopping. Participants learn about the importance of eating a healthy diet, how to plan meals, and how to read food labels.  UNL Extension is providing the educational materials and resources for the workshop, and Cristo Rey Church provides the space and support.  The workshop also includes 25 minutes of physical activity each day such as walking, yoga, and Zumba to help participants get moving.  The workshop is open to all members of the community free of charge. 

In addition to the workshop, El Centro is also working to promote healthy eating and by partnering with a local supermarket to offer monthly nutrition classes with a dietitian. A tour of the supermarket is also being planned to teach participants how to make healthy choices when shopping for groceries.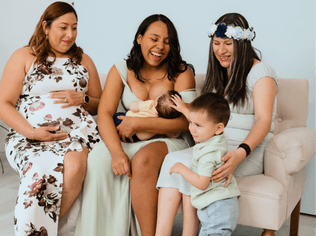 Breastfeeding   El Centro's Community Breastfeeding Educators provide peer support and education for  pregnant and new mothers.  Participants learn about the benefits of breastfeeding, how to get started, and how to overcome common challenges.  The classes offer a supportive environment where mothers can share their experiences and learn from each other and help motivate mothers to succeed in breastfeeding, particularly mothers who are feeling overwhelmed or discouraged.
Cultural Events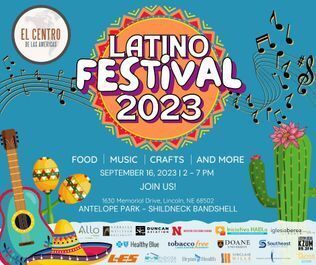 El Centro's annual Latino Festival will be held on Saturday, September 16th from 2:00pm to 7:00pm at Antelope Park's Shildneck Bandshell. The festival is free and open to the public. The Latino Festival has consistently grown every year, with the 2022 attendance exceeding 3,000 people. This trend reflects the continued growth of the Latino community in Lincoln and their community engagement.
The festival features a variety of activities, including live music, food, dance performances, and cultural exhibits. There is also a marketplace with over 55 vendors selling traditional Latino food, crafts, and other products. The Latino Festival is a great opportunity for businesses and individuals to reach out to the Latino community and for people of all backgrounds to learn about and celebrate the diversity of Lincoln.  Learn more.
New Programs
Senior Group    A new senior group program has launched at El Centro to provide social and educational opportunities for older adults. The program, "Seniors Club," offers a variety of activities and events, including group exercise classes, arts and crafts workshops, book clubs, computer classes, field trips, and social events.  The free program is open to seniors aged 55 and older.  This can be a great way for seniors to give back to their community and make a difference in each other's lives.

For more information about El Centro programs or events call (402) 474-3950, visit their website, and follow them on Facebook.