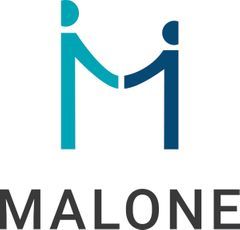 Malone Maternal Wellness Programs
Celebrate One Year Anniversary
Improving Black Infant and Maternal Health
Malone Maternal Wellness (MMW) programs are dedicated to combating the inequities and disparities in Black infant and maternal health while providing safe and culturally competent prenatal and postpartum services. Programs focus on decreasing Black infant and maternal mortality and morbidity rates and increasing breastfeeding rates by implementing initiatives that include education, empowerment, support, access to healthcare resources and client services during pregnancy, and a year+ after childbirth. These services are led by Black, Indigenous, and Person of Color (BIPOC) women and all fees are covered in full by the Malone. The only qualification to participate in programming is to identify as a BIPOC individual, 80% of enrollment opportunities are reserved for Black individuals and 20% of enrollment opportunities are reserved for Indigenous individuals and People of Color.
The programs were intended to compliment the existing breastfeeding support programs, with the goal of serving at least ten new families, but in its first year MMW has more than quadrupled its goal.  Additionally, MMW has provided nearly 600 hours of virtual and in-person breastfeeding education, emotional support and deliveries of essential items to families in Lincoln and in Omaha.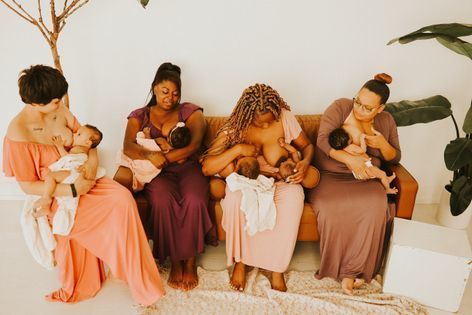 More Than Two Years of Success
Since May 2019, Malone's Breastfeeding Support Programs have been funded by the Centers for Disease Control and Prevention and Partnership for a Healthy Lincoln, as part of a Racial and Ethnic Approaches to Community Health grant. Malone has served over 40 BIPOC families with direct client services that include educational and emotional support, latching assistance and more from their Certified Lactation Counselor and Community Breastfeeding Educators. All Malone families breastfed for 6+ months, 60% breastfed for 1+ year, and 30% breastfed for 2+ years while enrolled in the programs. Many families continue to breastfeed.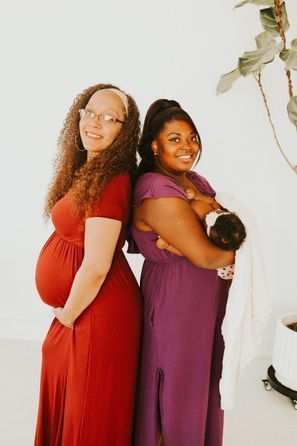 Malone Maternal Wellness Programs and Services
Essential Items Delivery. Monthly deliveries have included nursing bras, breast pumps and accessories, breastfeeding pillows, diapers, wipes, baby wash, blankets, baby and maternity clothes, toys, books, cleaning supplies, groceries and grocery store gift cards.
Birthing Classes: Birthing classes tailored to each family based on their birthing plan, taught by a certified Birth Doula and Evidence Based Birth Instructor®.
Pregnancy and Labor Doula: Partnering certified labor doulas provide three home visits before birth, are present for labor and birth, and provide one postpartum visit. Labor doulas assist with creating birthing plans, patient advocacy, informational support, breastfeeding and latching initiation at hospital and emotional support.
Postpartum Doula: Families enrolled in the Pregnancy and Labor Doula Program will receive an additional six weeks of visits from a certified postpartum doula. These visits will include wellness checks, breastfeeding assistance, postpartum care, light housekeeping and delivery of prepared meals and fresh produce. Each family receives $80 worth of fresh and nutritious groceries weekly for six weeks.
Breastfeeding Support Programs: The Melanin Mommas and Breastfeeding Peer Counseling programs include emotional support, lactation assistance, patient advocacy, education, virtual support, 1:1 support in the home and office, delivery of essential supplies, transportation, and group events to develop a strong support network for women and families. As long as the child is getting breastmilk, via the breast, bottles, or mixed with food, families have access to the essential supplies donation for up to two years.
Malone Maternal Wellness Doula Scholarship: BIPOC individuals interested in becoming a certified doula can apply for the MMW Doula Scholarship. This scholarship program seeks to increase the number of BIPOC doulas in Lincoln and Omaha by 10. After scholarship awardees have completed training, they will provide services to one family, pro bono, within the first year of course completion.
For more information about Malone Maternal Wellness, contact Jillian Boldt.