Asian Center Expands Services,
Prepares for Harvest Moon Festival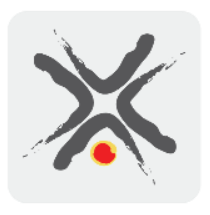 The Asian Community & Cultural Center supports and empowers all refugees and immigrants through programs and services and advances the sharing of Asian culture and other cultural heritages with the community at large. The center provides services and education to the community through six core programs: the Youth Program, the Women's Program, the Family Resource Program, the Health Education and Advocacy Program, the Seniors Program, and the Cultural Education Program.
Over the last year, the Asian Center has continued to adapt to the changing context of COVID-19 and to provide direct services to clients.  The center has now reopened, resuming many in-person group activities including the Seniors Program, Women's Program and Youth Program while continuing to offer support services virtually as needed.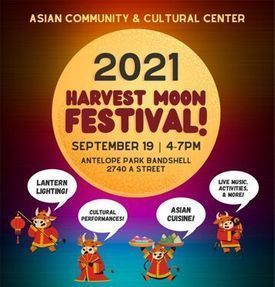 One community event that went virtual last year during the height of the pandemic, was the annual Harvest Moon Festival.  The Asian Center is pleased to announce that this year's event will again be open to the public. The festival is scheduled for September 19, from 4-7 PM at the Antelope Park Bandshell, 2740 A Street. The festival celebrates Asian culture and will include live music, Asian cuisine, lantern lighting, cultural performances, health and other resource information from local community organizations, and lot of other fun activities.
Besides preparing for the festival, the Asian Center is also expanding their services including custom case management support for skilled immigrant professionals, and more citizenship classes. As a result of needs emphasized by the impact of the pandemic, the Asian Center had added additional staff for health outreach, including providing evidence-based information on COVID-19,  vaccination information and registration assistance, financial support, and other COVID-19 needs.  The center has also begun offering digital literacy services. In addition to support services for the center's Youth Program participants, computer classes for Women's Program members, the center is pleased to offer tablet classes for the Seniors Program with free tablets provided by Aging Partners. The Asian Center tablet program allows clients who have never had a computer or tablet to use the device safely, access email, and search the internet.   
Recent hate crimes in the U.S. targeting individuals of Asian descent have left many Lincoln community members feeling extremely vulnerable.  The Asian Center works to combat racism, helping to inform and educate the public. Bystander intervention is one tool offered to counter harmful narratives and discrimination.
The Asian Center is very grateful for the support of donors, volunteers, and partner agencies like Partnership for Healthy Lincoln and others for the ongoing support, especially during these uncertain times.  For more information about Asian Center programs and events like Harvest Moon, contact Lee Kreimer or Rebecca Reinhardt.