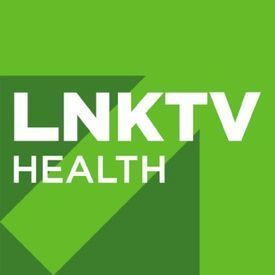 LNKTV Health Stays Strong Through Collaboration
LNKTV Health is Lincoln's health and wellness channel and has remained dedicated to providing reliable and relevant health information across the city, and beyond.  Since the COVID-19 pandemic began, LNKTV Health has worked closely with the Partnership for a Healthy Lincoln, Lincoln-Lancaster County Health Department, as well as various community partners, to help keep the public informed about the latest COVID-19 developments. This has included regular briefings and public service announcements, as well as coverage of local vaccination clinics when access to outside media was limited.  In collaboration with the Women's Foundation of Lincoln and Lancaster County, the channel  produced two "Women's Health" programs focused on child care and evictions, as they related to women and COVID-19.
 
LNKTV Health's long partnership with Lincoln Public Schools wellness coordinator, Michelle Welch, has also continued with new projects in the last year.  In "Breathing Easy with Asthma," Michelle teams up with Nancy Nathenson, a respiratory therapist, to provide simple education and tips on handling asthma, especially for those with children living with the condition.  Then, it's out to the country for a "Virtual Dairy Farm Tour" (pictured - click to play) to find out what goes into production of one of our most valued food staples. 
More recently, LNKTV Health has teamed up with Lincoln-Lancaster County Health Department, along with over 20 community partners, to create awareness and education on opioid use and overdose prevention.  To view PSAs or any of LNKTV Health's locally produced programs, go to YouTube channel LNKTVHealth.  On television, LNKTV Health is on Allo channel 3, Kinetic channel 1010, and Spectrum channel 1301.  To view a TV schedule or view a program via video-on-demand, click here.  If someone has a health or wellness related event they would like on the calendar or a possible show topic, email Melissa Fuller.