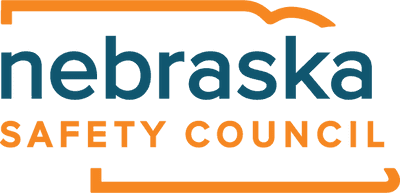 Making a Difference
The Nebraska Safety Council's mission is to provide education and leadership to empower people to live safe and healthy. Whether you live in Lincoln, Columbus, Norfolk, Kearney, Albion, North Platte, McCook, Scottsbluff, Alliance or any other community in Nebraska, the Council's team of content experts can provide support and services to organizations of all sizes, across a wide range of industries throughout the state and surrounding areas. More than 400+ Nebraska businesses reap the benefits of expert training, injury prevention strategies, OSHA preparedness and employee well-being initiatives.  
You are invited to join the Nebraska Safety Council at a series of upcoming events:
Community Day
Stop by Gateway Mall the first Friday of each month between 10:00 a.m. – 2:00 p.m. to learn more about cutting edge technology, educational resources, and well-being health checks. Join NESC on March 3rd or April 7th. The NESC team will be located next to Scooter's Coffee on the main level. Learn more.
Connections Podcast
You are invited to attend or tune in for the Connections Podcast, featured bi-monthly, on worksite safety, employee well-being and traffic safety. Join NESC for their next Connections Podcast on Thursday, April 6 between 12pm-1pm at Hail Varsity Club. Learn more.
45th Annual Conference
Join NESC for their two-day annual conference on April 20 and April 21.
Day one will be held on Thursday, April 20, at Robber's Cave between 8am-7pm. Day one will feature three breakout sessions, an awards luncheon, tours of Robber's Cave followed by a networking reception and evening entertainment.

Day two will be held at the Nebraska Safety Council between 8am-4pm. Day two will consist of workshops with an open exhibit hall over the lunch hour.

Learn more about the annual conference

. Questions?

Email

or phone the NESC office at 402-483-2511 ext. 106.
Emotional Wellbeing in the Workplace Series
Schedule a session to talk to the Nebraska Safety Council anytime about their Emotional Wellbeing in the Workplace Series. Visit their website or contact them by phone at 402.483.2511.