The YWCA is dedicated to eliminating racism, empowering women and promoting peace, justice, freedom and dignity for all. The YWCA works to promote racial justice & civil rights, empowerment and economic advancement as well as, health and safety, of underserved communities with programs, outreach events and advocacy.
Racial Justice & Civil Rights
YWCA Lincoln is a strong advocate in many areas, such as anti-racism, housing, voting rights, anti-poverty and juvenile justice topics. This legislative session YWCA Lincoln contributed to a total of 23 bills.
Empowerment & Economic Advancement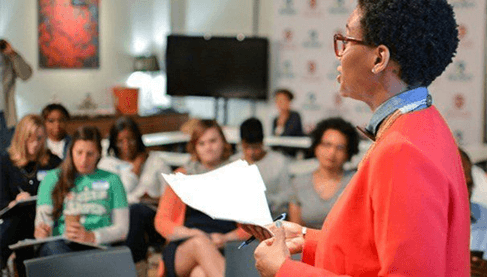 Family and Community Engagement Programs:
The YWCA also works to promote the financial health of underserved families to increase economic independence and security. The Employ402 program, a job readiness program was created to address barriers and provide resources for community members seeking mobility, stability, and ingenuity surrounding employment, is designed to develop skills and provide the resources needed to enhance job opportunities and wisely manage income. Classes and resources include:
Financial Literacy – participants learn how to set up and manage bank accounts and monthly budgets, and learn the basics about investing.  
Job Coaching – participants get one-on-one coaching, resume review, job search assistance, strengths identification, and resource referral.
Job Outfitters – the YWCA Lincoln partners with Lincoln Goodwill to provide vouchers to individuals seeking or maintaining employment to purchase clothing for interviews and ongoing work attire. For information about vouchers, contact the YW at (402) 434-3494.
Coming Soon – an entrepreneurship opportunity for minority owned business in the near future.
Find more information and applications on all these programs at this link.
Youth Development Programs
Volunteer & Facilitator Opportunities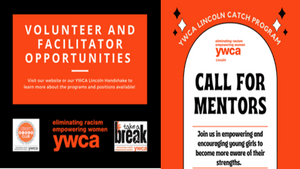 The YWCA Lincoln is currently looking for college students who are reliable, compassionate, and dedicated to helping serve youth in the Lincoln community. Several part time opportunities are available in these programs:
Health and Safety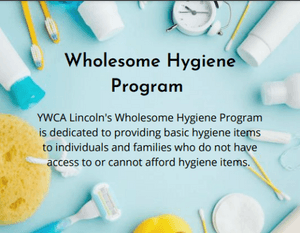 The YWCA Lincoln program, Wholesome Hygiene Program, recognizes that basic hygiene needs are essential to both physical and emotional wellbeing.  The program provides basic hygiene items to individuals and families who don't have access to or can't afford these items.

The Circle of Security is an 8-week evidence-based parenting program that teaches parents how to build a strong relationship with their children. The program helps parents give their children a feeling of security and confidence to help build essential skills for life-long success. For questions, email Halea Pacula.
Visit the YWCA website for more about their mission and programs, or email Halea Pacula for Community Engagement Programs and email Ashlee Rowen for Youth Development Programs.