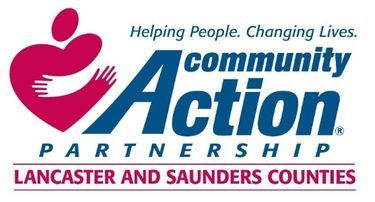 Learning the ins and outs of nutrition can be a daunting task, but Community Action's FEAST Wellness Program makes the process supportive, informative, and fun. With a 12-week group format, FEAST breaks down the different aspects of nutrition, while also teaching a new recipe each week.
"Food is very personal," said Sheila Stratton, Community Action Nutrition and Wellness Coach. "People have such unique experiences dictated by culture, family, economic status, exposure, tastes, a challenging modern food environment, and on and on. FEAST recognizes all of this and meets people where they are."

FEAST – which stands for Food, Education, Access, and Support, Together – promotes health and wellness through the power of healthy foods and human connection. It is a Hunger Relief and Healthy Food Access program, one of four impact areas at Community Action Partnership of Lancaster and Saunders Counties.

"I look forward to every class and enjoy meeting new people, and cared about them all," said a FEAST participant.
Those who join a FEAST group will have the opportunity to learn new skills, gain confidence in the kitchen, and discover tasty, budget-friendly recipes for the whole family. Group members also receive weekly grocery store vouchers.
 Another FEAST alumni said, "Being able to meet others and learn a new way of eating – I feel alive."
The next FEAST group begins March 8 and will meet Wednesdays from 12:30 to 2:30 p.m. All meetings will be held at F Street Community Center at 1225 F St. Anyone interested can sign up for an orientation, email Sheila Stratton, or call her at 402-875-9329.
To learn more about Community Action's FEAST Wellness Program, visit their website.