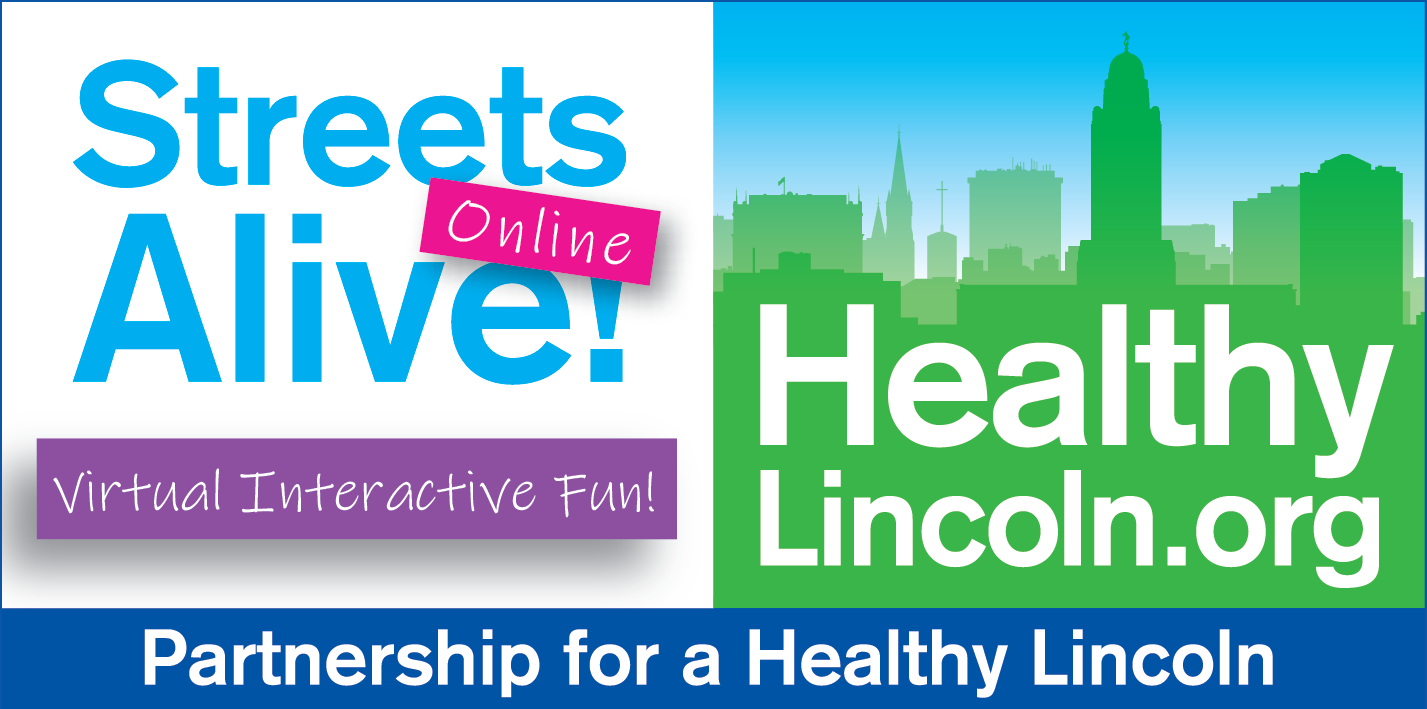 Learn, Play, Do Interactive Experiences 
Whether in the streets or on screen, Streets Alive! engages our community in an interactive celebration of health and wellness, providing join-in fitness, cooking, and gardening classes, learn-along sports demonstrations, as well as support, education and community health and safety resources.  Our 2020 event had hundreds of page visits, and thousands of video views. The Streets Alive! 2021 event will be outdoors.

Because we record the event as it happens and also use pre-recorded video, Streets Alive! Online is available for the community to enjoy year-round, offering an additional opportunity for your non-profit organization to continue reaching out, long after the online event is over.  If Streets Alive! moves online again due to weather or to protect community health, you will be able to sign up here to submit a video, or be do a live event.

Live or Video Classes
Streets Alive! Online works to provide a family-friendly interactive experience for viewers. Community organizations can submit their own mp4 files, links to YouTube, or website video in one of the categories below or submit a request to be filmed for use in the online event. Requests to appear in a live class or be filmed can be made on this page when another online event is scheduled. Live or video class selection for inclusion in the online event is at the sole discretion of Partnership for a Healthy Lincoln.  

Join-in Fitness Classes 
Classes must be led by an experienced and/or credentialed teacher.  Video must specify safety level for children, adults, seniors, and physically challenged.  Classes should not exceed 20 minutes
Sports Demonstrations 
Sports organizations. coaches, and trainers can submit videos that demonstrate their sport.  Video must specify safety level for children, adults, seniors, and physically challenged.  Demonstrations should not exceed 10 minutes.
Join-in Cooking Classes
Classes must be led by a registered dietician, college dietetic student, or nutrition coach and provide a demonstration and instruction on preparing healthy food or beverage recipes. Kid friendly classes are welcome. Classes should between 5 -15 minutes.
Gardening   
Videos classes can focus on how to grow your own fruits and vegetables, create a sustainable landscape, backyard composting, urban farming, or other gardening topics. Virtual fieldtrips can also explore community gardens, food forests, and green houses.  Other ideas can be submitted for consideration.  Classes should be led by experienced and/or credentialed gardeners or farmers.
Community Safety or Support 
Classes or demonstrations can focus on community safety topics such as fire or electrical safety, railroad safety, driving or bicycle safety; community health and wellness topics such as dental hygiene, breastfeeding support, school or workplace health; community support such as legal aid, housing, and food security.  Other ideas can be submitted for consideration. Class instructors must be credentialed in their field of work. Demonstrations or classes should be between 5-15 minutes.
Musical and Other Performances
Performances from youth or adult music, dance or theatre arts groups, magic or puppetry are welcome and should be appropriate for a youth audience. Music must be original pieces or the performer/groups must own the copyright to the music used in the performance. Performances should be between 5-10 minutes.